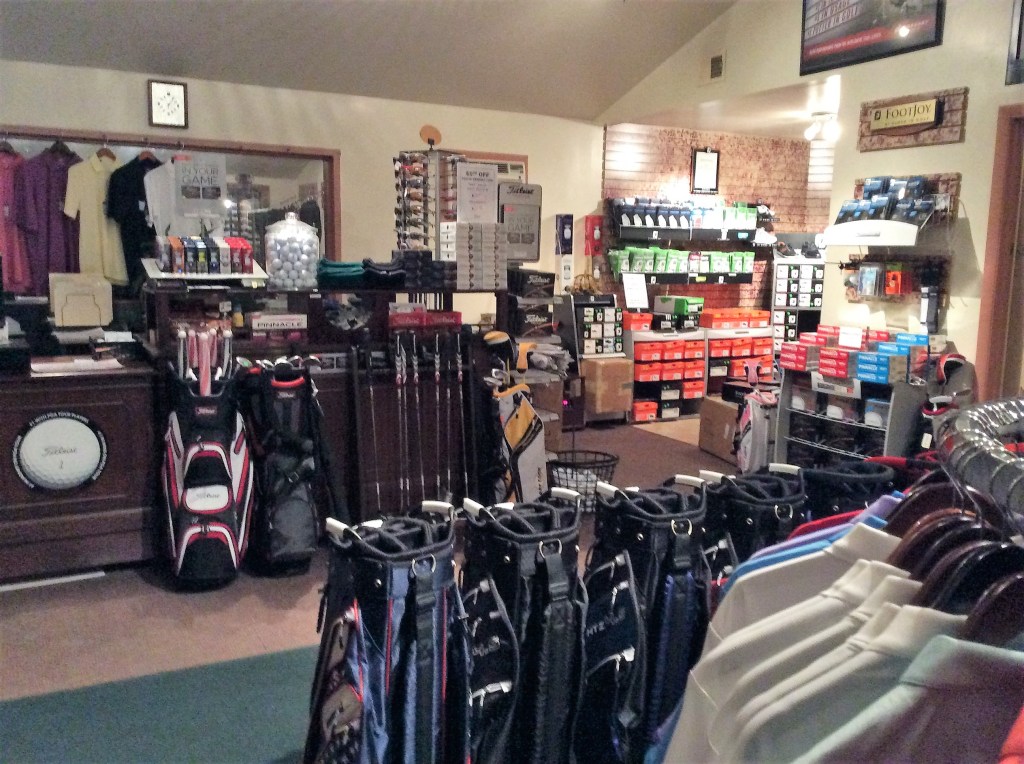 Shop for yourself or your favorite golfer at our Sportsman's Golf Course Pro Shop!
Sportsman's offers a fully stocked Pro Shop, accessories and logo apparel and head wear.
Our friendly staff is on hand to give you the best service and help you make a purchase whether it's simply a sleeve of golf balls or an entire set of clubs.
The professionals at Sportsman's offer club fitting to make sure you have the right clubs for your game. We offer club repair.
In addition to the fine brands of merchandise we keep in stock, special orders of any item you desire are our pleasure.
No hassles, no problems, just first quality professional advice and service for you.
For additional information call the Pro Shop at 717-545-0023.